I just realized how long it has been since I posted any photographs on here. I used to make an effort to post photos about once every week, but I've been a serious slacker. So here are a handful of photos from the past few months …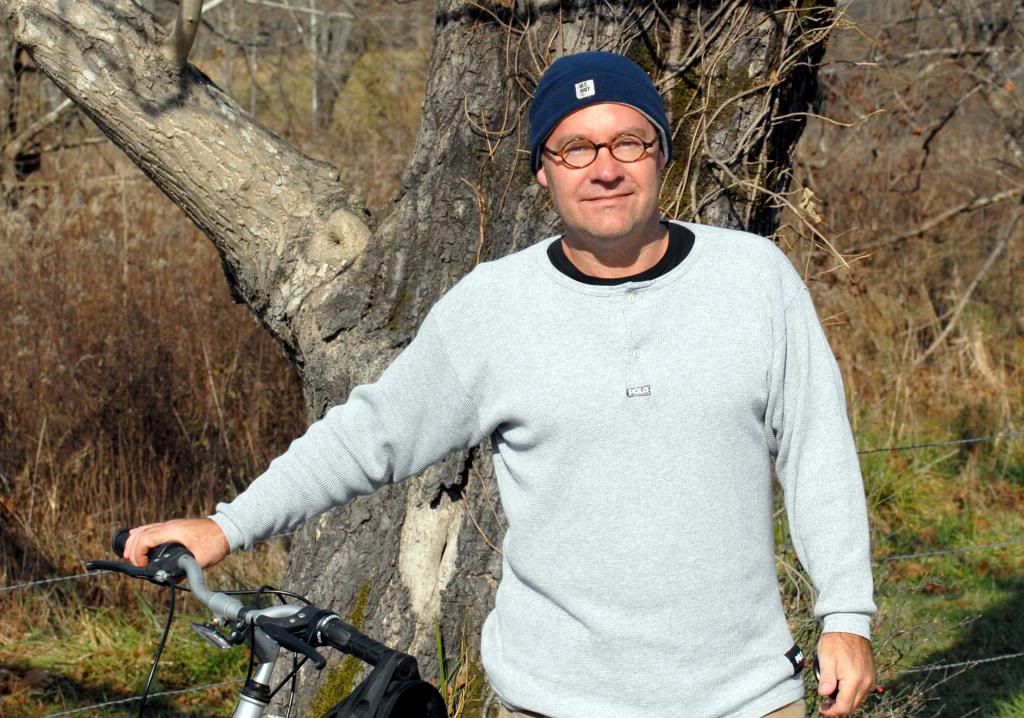 Leigh and I did a camping and biking trip to Cades Cove in the Smokies this fall. We rode the loop a few times, saw plenty of deer and – because of Leigh's quick eye – two bears playing near a stream. We used mom and dad's camper (a first for us) which made the cool nights much more enjoyable (our tent doesn't have a heater). It felt good to finally be sitting by a campfire at night in the Great Smoky Mountains again. Been far too long.
The bears had their winter coats, so they didn't look all mangy and gross like they do in the spring. And, apparently, the berry crop was decent this year (or the Cades Cove campers are leaving their food outside) because they looked very well-fed. At one point, a noise startled them and they took off running. I've always known bears are fast, but the speed with which they took off was surprising. Anyone who thinks they could outrun one has never seen a black bear in a full-out sprint.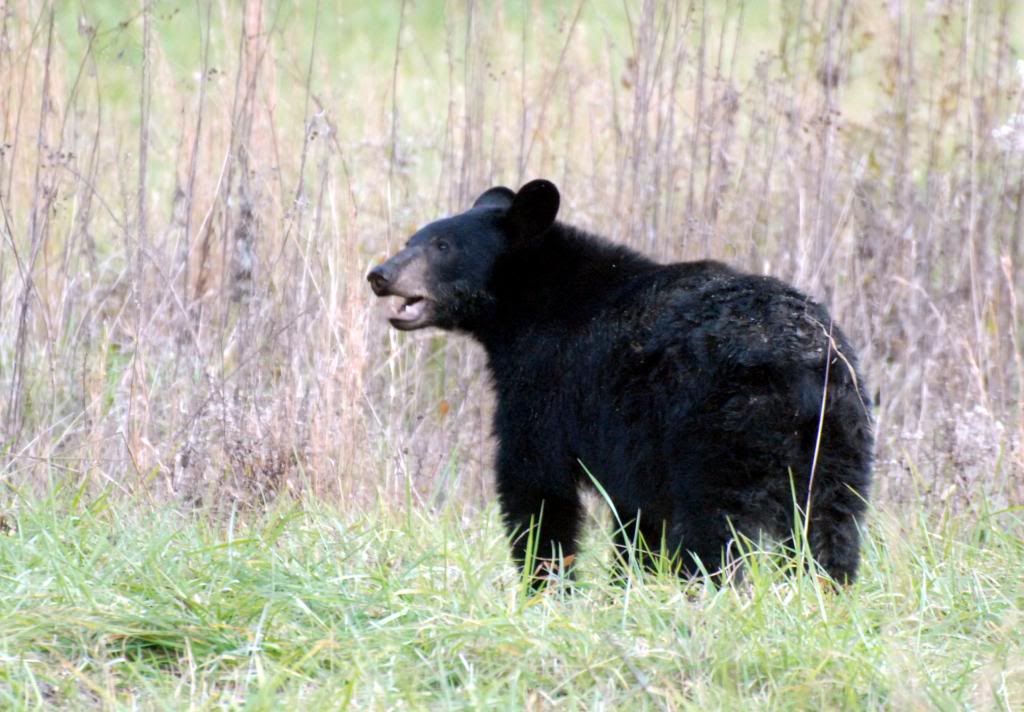 We also hiked back to Abram's Falls.
And saw this guy, too …